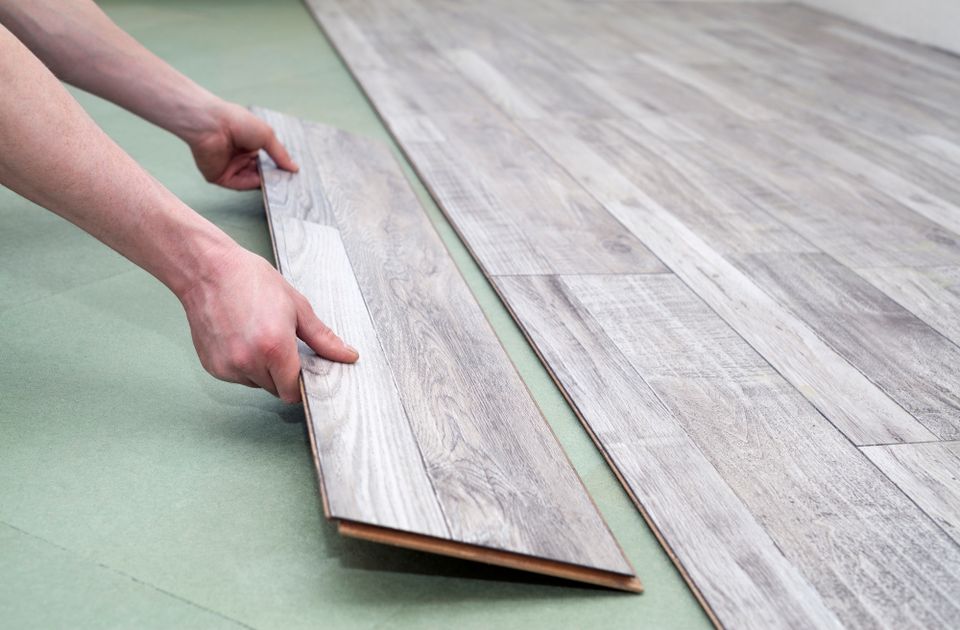 LVP Flooring Installation in Meridian, ID 

──
Enhance the beauty and functionality of your flooring with professional LVP (Luxury Vinyl Planking) installation. At
My Treasure Valley Handyman
, we specialize in providing top-quality installation services for LVP flooring. Our skilled team of expert handymen is dedicated to delivering impeccable craftsmanship and outstanding results. Here's what you can expect when you choose us for your LVP flooring project:
Expert Installation:
Our experienced handymen are highly skilled in LVP flooring installation, including luxury vinyl plank install and luxury vinyl tile installation. We always put in the extra effort to deliver a seamless installation that will transform the feeling of your home.
Durability and Resilience:
Luxury Vinyl Planking is known for its exceptional durability and resilience, making it an excellent choice for high-traffic areas and households with pets or children. It is resistant to scratches, stains, and moisture, ensuring long-lasting beauty and easy maintenance.
Easy Installation:
LVP flooring is designed for easy installation, thanks to its click-and-lock or adhesive backing systems. Our professional handymen will efficiently install your LVP flooring, minimizing disruptions to your daily routine.
We Bring Your Vision to Life:
We go above and beyond to ensure that the flooring you have chosen becomes the installation you imagine. Whether you've selected vinyl plank flooring or luxury vinyl tiles, our expert handymen will work diligently to turn your vision into a reality.
We're passionate about taking care of our clients and we offer a 12-month guarantee on our high-quality work.

An Expert Handyman to Install Luxury Vinyl Plank Flooring 
When it is time to replace your flooring, whether it's dated carpet or water-damaged hardwood, an expert handyman from My Treasure Valley Handyman will take care of the heavy lifting. We will roll up and remove the old carpet or pull up the old flooring and prepare your space for brand-new LVP or LVT installation.

Luxury Vinyl Flooring is a fantastic choice because:
It comes in a wide range of styles from natural wood looks, to stone-inspired designs, allowing you to find the perfect flooring option that matches your unique style and complements your existing decor.
It enhances the aesthetic of your home by providing the beauty of hardwood, tile, or stone at a more affordable price point.
With our expert installation, you can enjoy durable and long-lasting flooring that stands the test of time.
Transform your flooring with the beauty and practicality of luxury vinyl planking.

"We hired Robbie and his crew to work on a rental house that needed a lot of help. They tore out all the flooring and installed LPV. The walls and trim all needed to be painted and a lot of holes filled. They took care of that. They installed two new toilets, a new front door and also painted the shed in the back. It looked like an entirely new house when they finished. Highly recommend!!!"  
Whether your home improvement project is great or small, My Treasure Valley Handyman does it all!

──